Hope Cemetery is a non-profit, public service cemetery. It is governed by a nine member board of community-minded volunteers. The goal of Hope Cemetery is to keep costs at a minimum while providing a tranquil, respectful and aesthetically pleasing area for the final resting place of your loved ones.
Hope's first burial dates back to 1825, however, it was not established as a corporation until 1862. Today each lot owner is considered a shareholder of Hope.
The grounds are maintained by a crew of six part-time workers, including a caretaker. A superintendent oversees the general upkeep, maintains all records, deals with outside contractors, and sells property. He also makes arrangements with funeral directors and is available to address questions or concerns of lot owners and their families.
The Board of Directors holds an annual, advertised lot owners meeting. All lot owners are welcome to attend or to address the board. Finances to maintain the cemetery are derived from several sources – the sale of property, a small percentage of the burial costs and the generosity of donors. Hope Cemetery's new state of the art, public website is financed through the generosity of local community oriented business.
The cost of a single grave is $650. Perpetual care is included in the price.
One lot consists of 8 graves. Graves are available from one to any number that meets your needs.
There are single compartment crypts and companion crypts available.
Single crypts $1650  |  Companion crypts $3,300
Arrangements can be made in advance with the cemetery to reflect your wishes, and will be made part of our records.
Contact us to learn more.
No one prefers to think of the inevitable, it is difficult enough for your survivors to deal with their loss, much less the decisions they will be forced to make at their most vulnerable time. Choosing you final resting place can be emotional and financially draining. You have the choice to relieve them of that burden now, and Hope Cemetery can help you purchase property with a plan to fit anyone's budget and keep inflation in check.
Feedback from Our Community
Thanks for all you do. You are helping many people find their history, and helping preserve important info. You are appreciated very much.

~Pat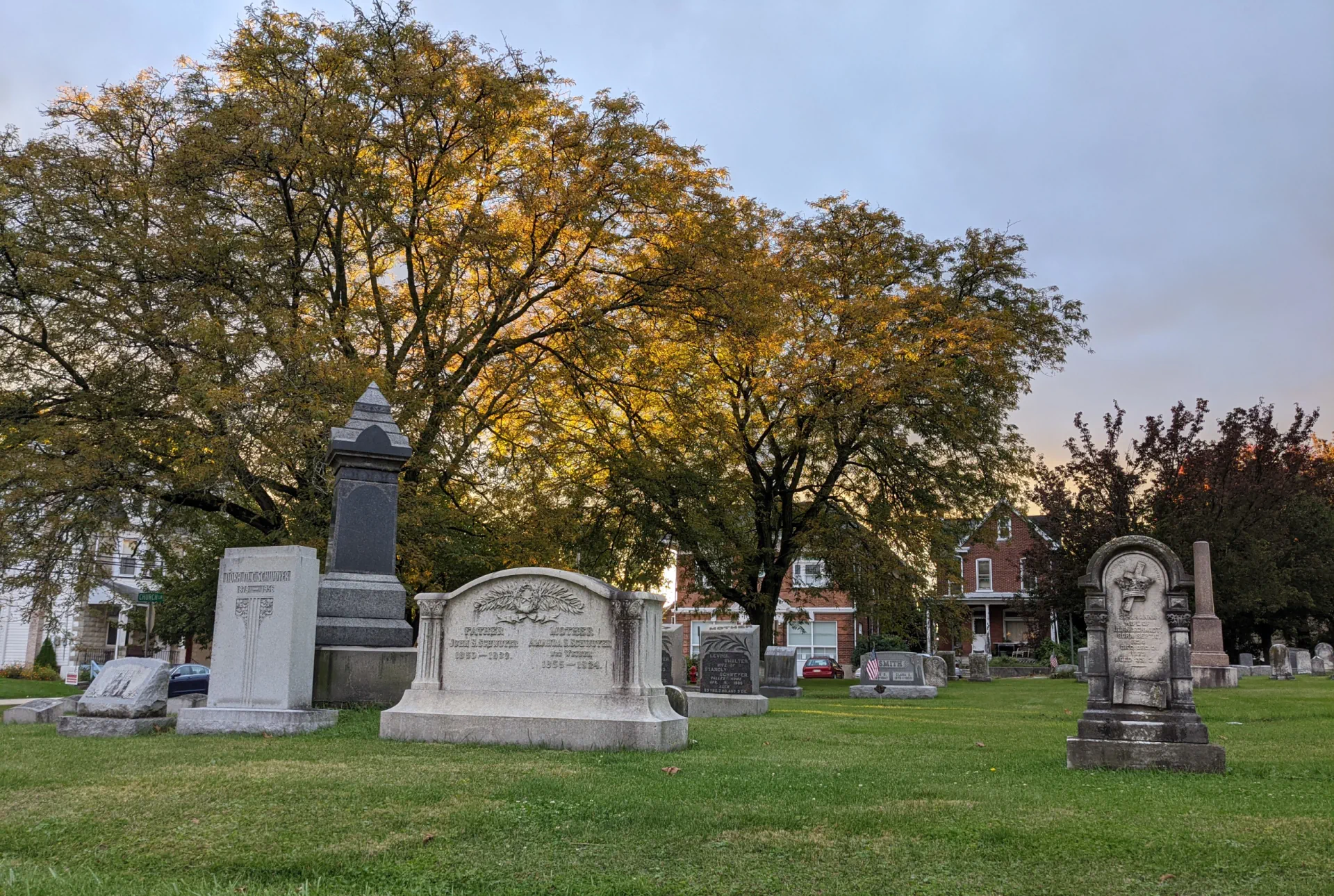 225 Church Lane, Kutztown, PA 19530  |  (610) 406-8467
Mailing Address: Hope Cemetery Association, Superintendent, Andy Schlegel, 41 South Laurel St., Kutztown, PA 19530
To request information or ask a question, please fill out and submit the form below.